Unimpressed by pressure and heat: Extruder Experts Screw segments.
Innovative material and technology for less wear and tear.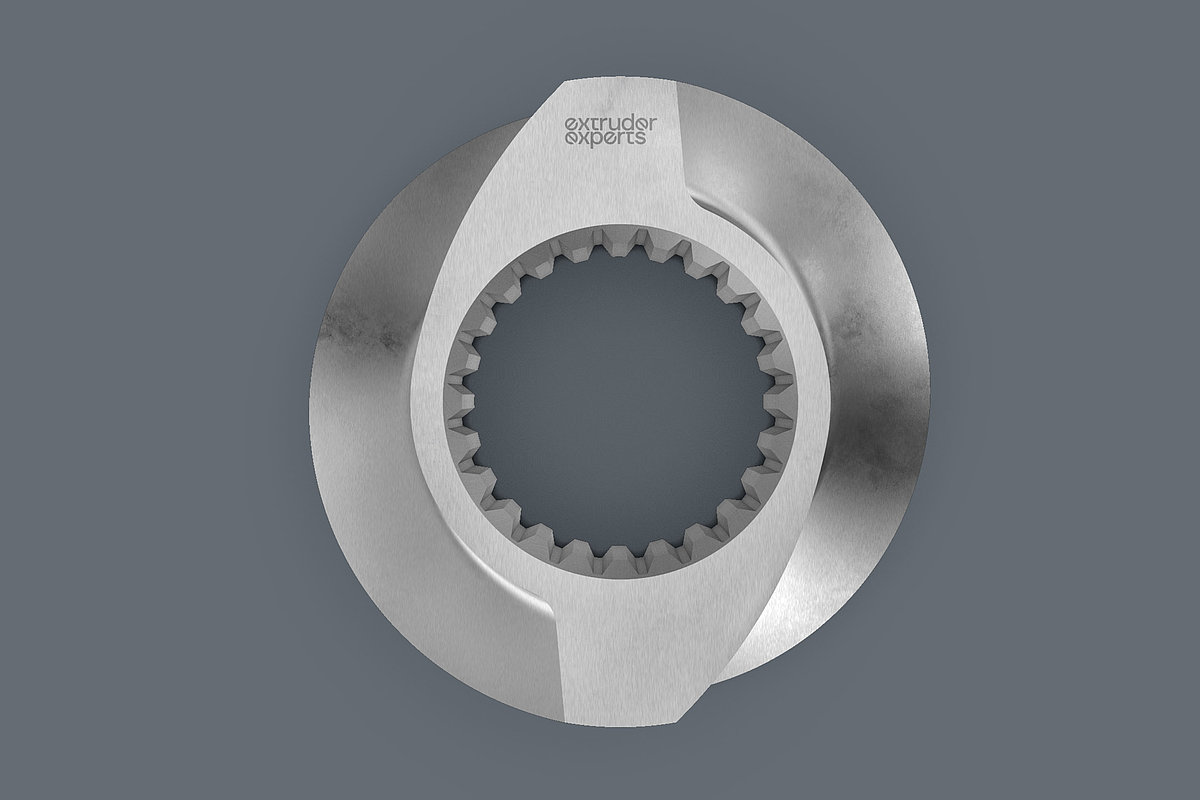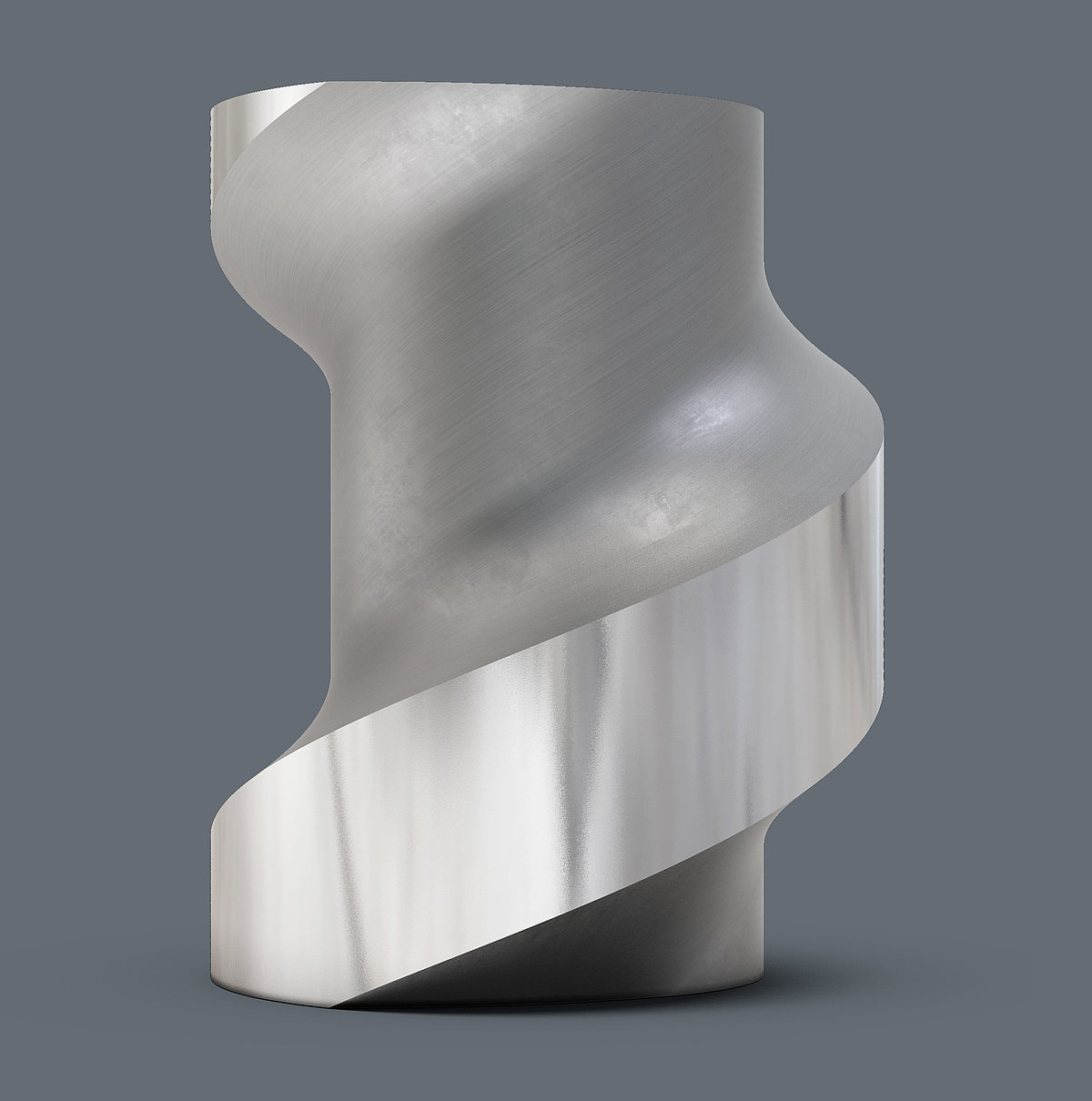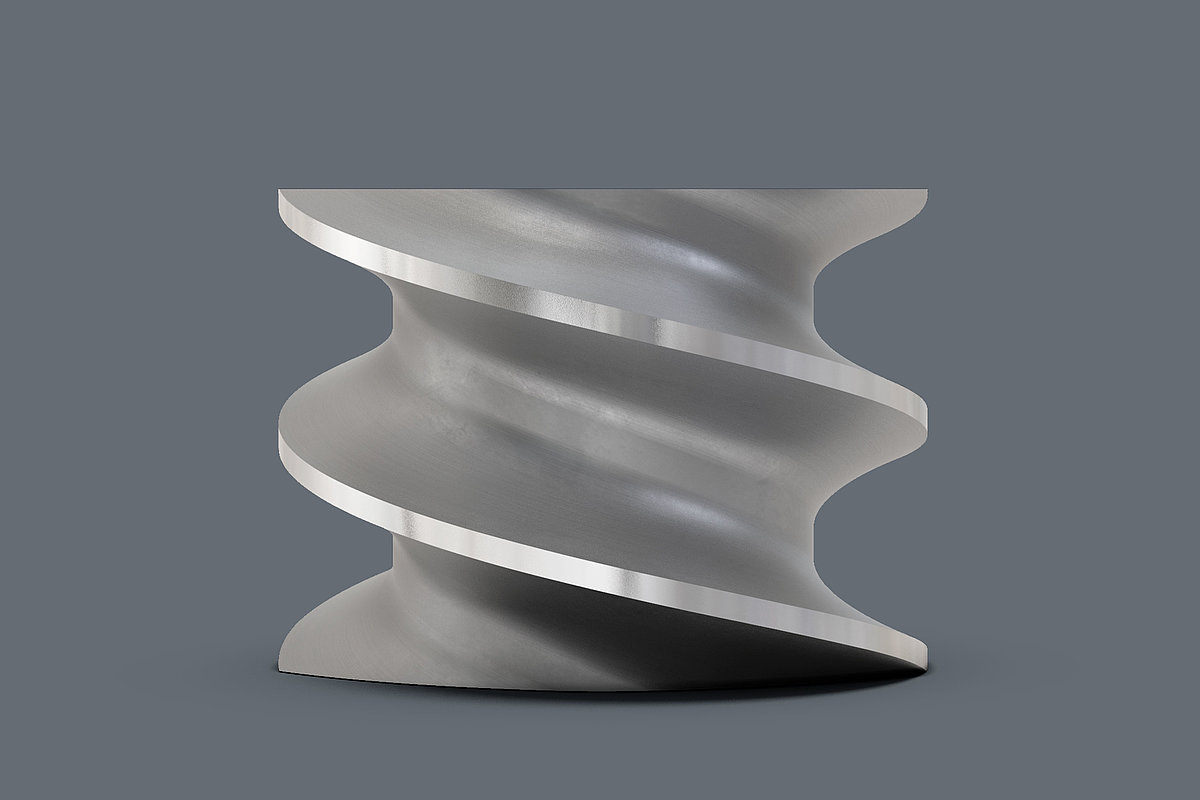 Putting the screw on aggressors.
Screws
Whether it's about plastic, food or animal feed – extruders have to perform well and endure a lot, since the speed and continuous load turn compounding into a back-breaking job for any screw element. And there are more than enough aggressors: acid, heat, abrasive materials and challenging process conditions put extreme stress on the material.
However, Extruder Experts screw elements remain surprisingly unaffected by all this. Firstly, because they are made of materials that are perfectly adapted to the respective processes. Secondly, because their finishing is excellent. Every single detail is meticulously planned and built. For every screw element, every conveying and backward feeding element and every thrust edge element. Thirdly, because screw elements by Extruder Experts are well ahead in terms of technology and offer amazing performance. For instance, they cannot only convey a compound forward reliably, but also – by means of re-conveying – hold back, disperse, homogenize, plasticize or degas the compound in the extruder, build up pressure, or simply enhance the feeding of the raw materials into the machine. Good luck trying to find more versatile screws than ours!
But what if that's simply not enough? For example, because the extrusion of food and feed creates enormous strain on the screw flights? Don't panic! Extruder Experts offer bars that consist of a layer with a cobalt or nickel base and of additional hard materials.

Any questions regarding compatibility? In the Extruder Experts checklists you can find our most common machine and material types.
Material list Machine list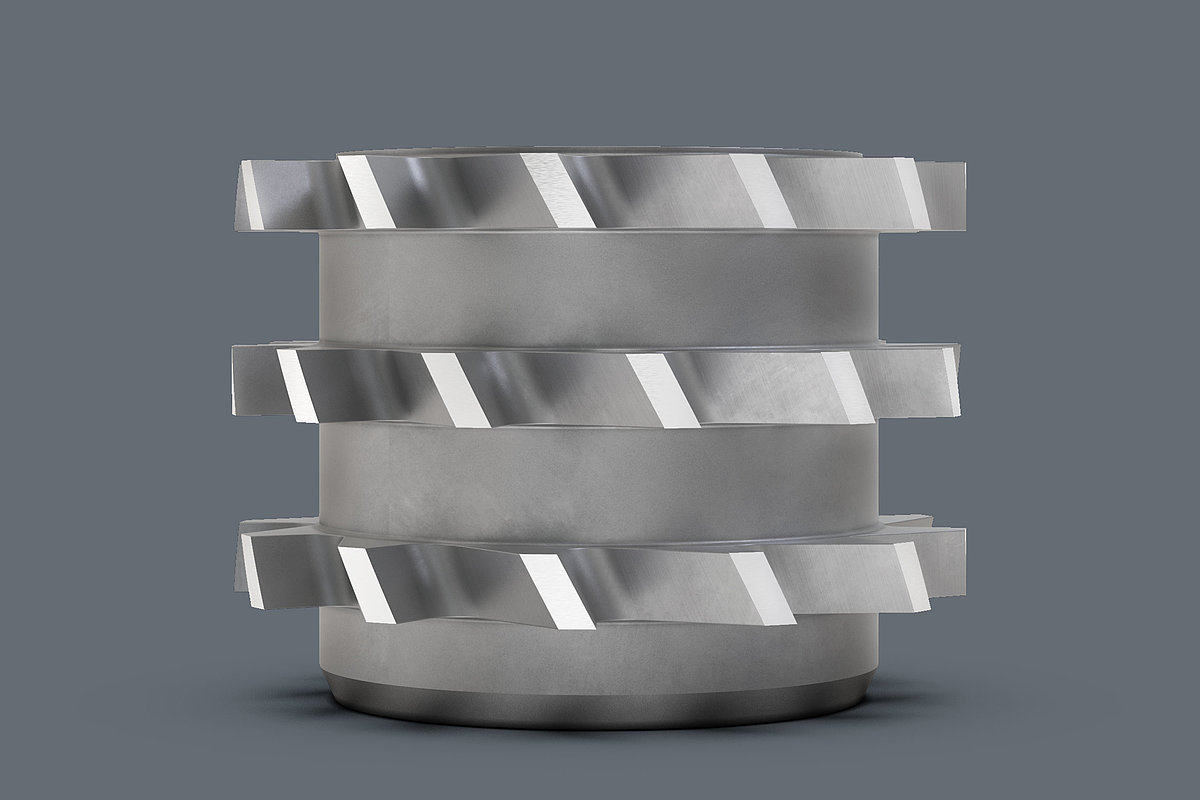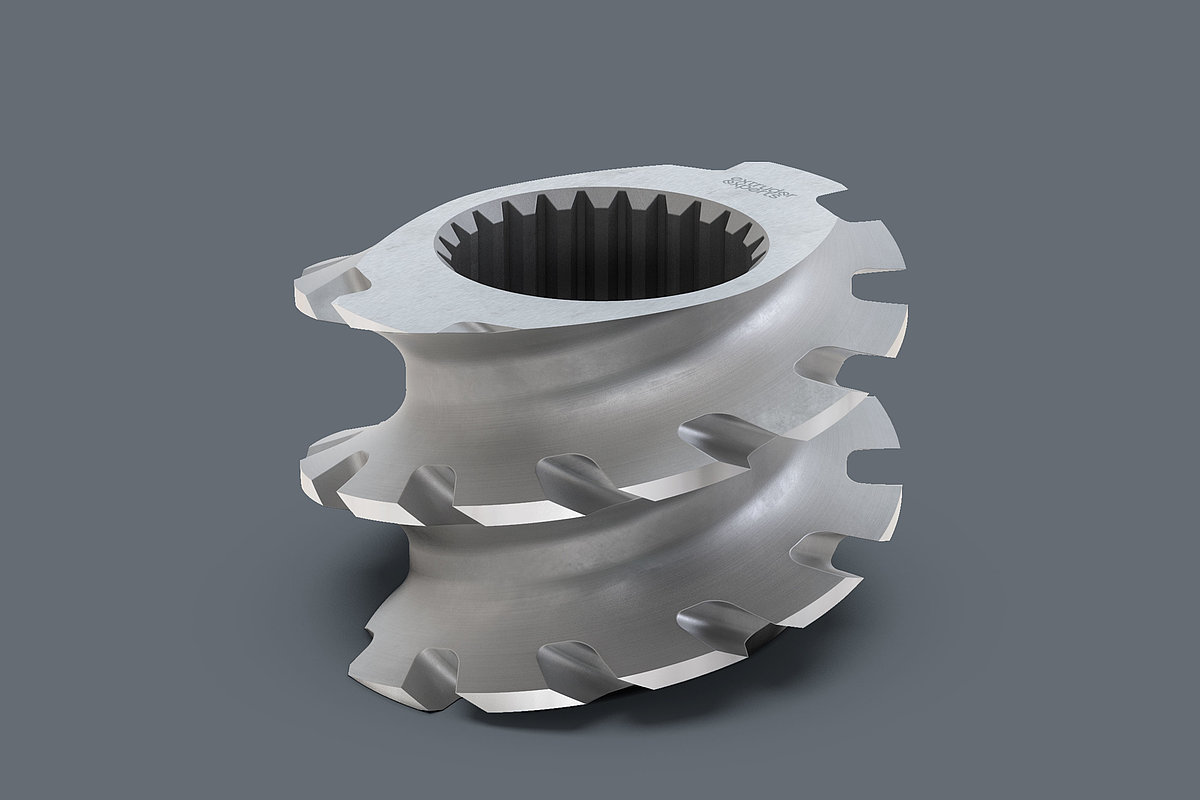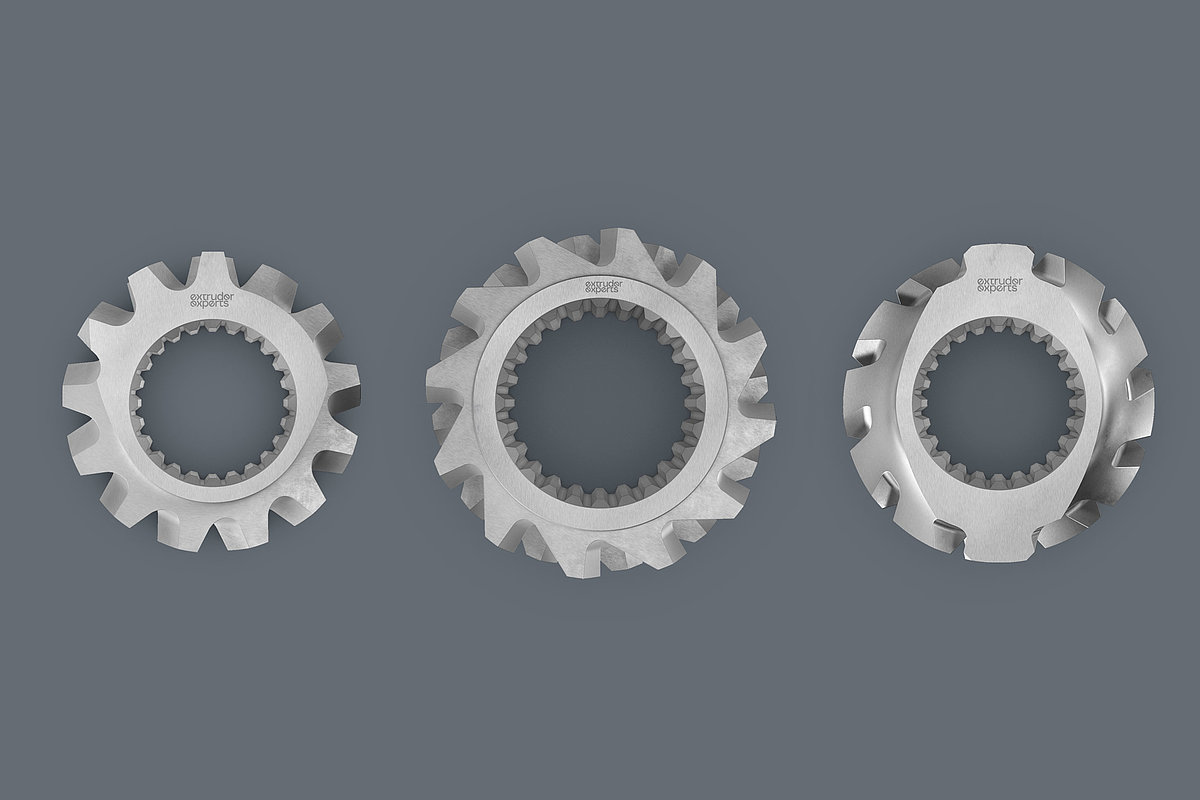 Mix to the max: Extruder Experts mixers.
Mixers
Mixers by Extruder Experts are exceptional talents. Not only do they mix materials as efficiently as necessary and as gently as possible. They also meet high expectations for energy consumption and offer protection against high temperature peaks. Despite their complexity they can easily be installed in almost all extruder models of nearly all manufacturers.


Any questions regarding compatibility? In the Extruder Experts checklists you can find our most common machine and material types.
Material list Machine list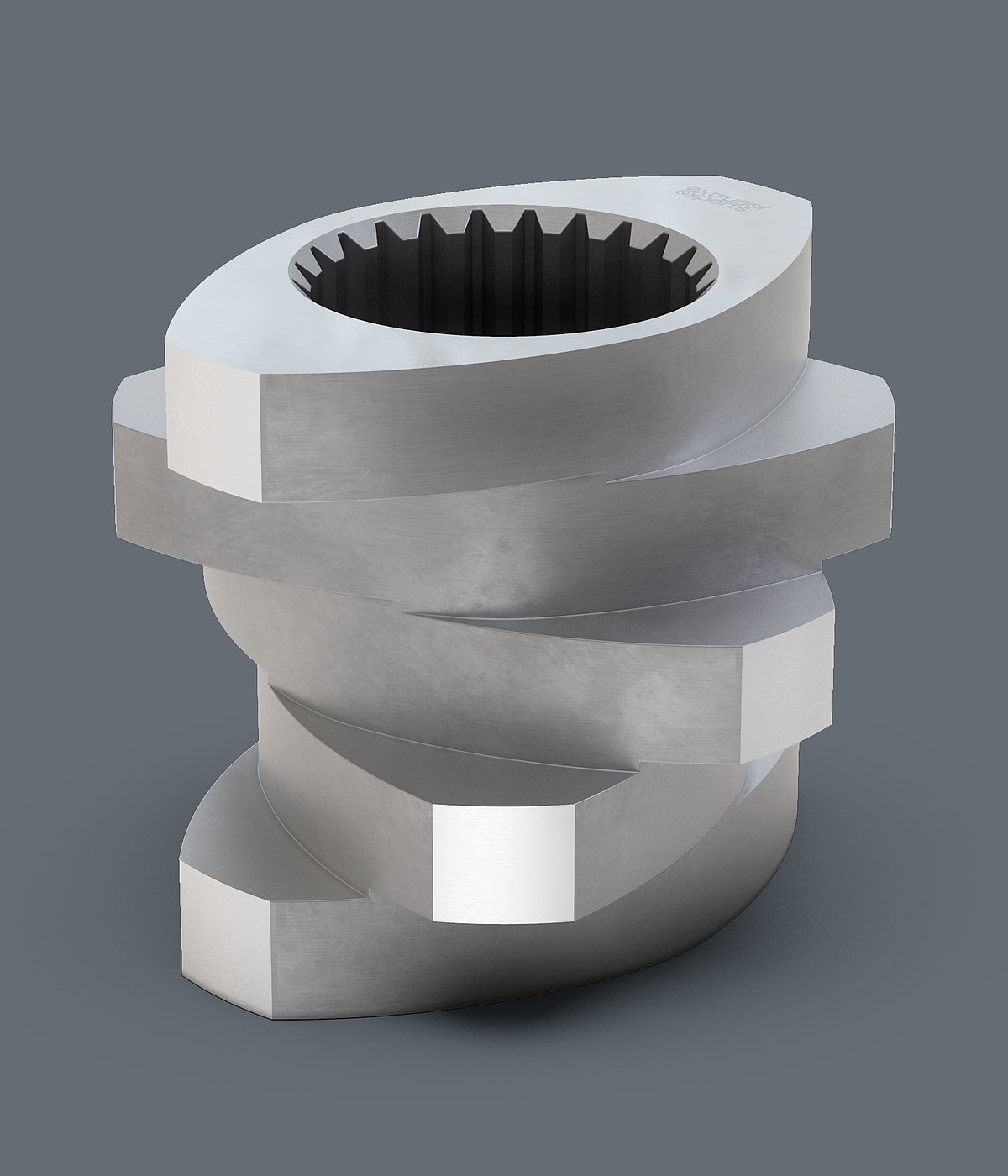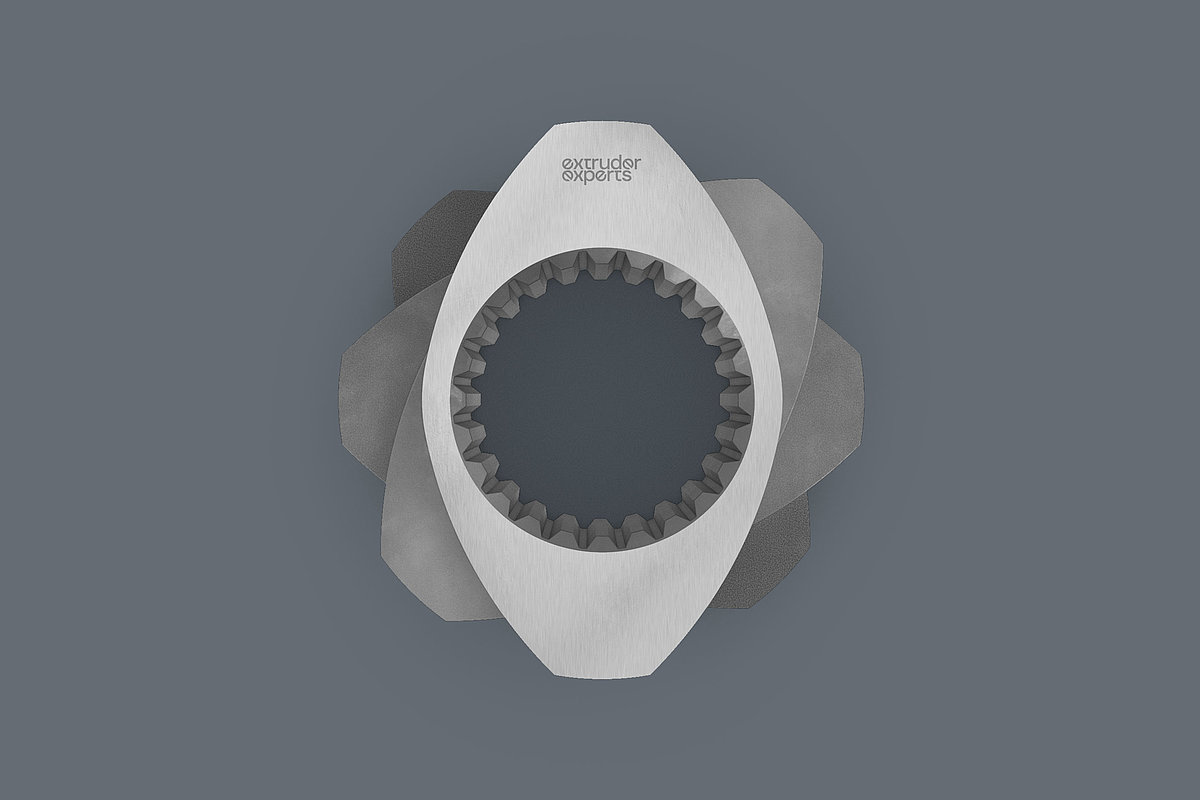 Well-fed: Extruder Experts kneaders.
Kneaders
Every compounding is different, and thus puts different demands on a kneader. Extruder Experts produces kneading segments for all specifications, ranging from standard machines to eccentric kneaders. All of them ensure both dispersion and consistent incorporating, even in case of minimum discharge quantities. You require a special disc width? You name it. Apart from standard kneaders with 30, 45, 60 or 90 degrees, there are several other staggering angles available. You can also choose with regard to our mixing segments, which come in two versions: as sprocket blocks with different numbers of rows and sprockets, and as sprocket mixing segments with left-hand single-thread segments. Moreover, our range includes SME segments, made of a double-thread segment in which return grooves are inserted.

You need a kneader that is able to provide maximum performance? Also in this case Extruder Experts is by your side, offering you powerful solutions: eccentric kneaders with triple-thread segments instead of the usual double-thread ones. Since these are placed in an eccentric position, it is possible to work with less shear and more elongational flows. And what makes them special: despite their modified geometry, they are self-cleaning.

Any questions regarding compatibility? In the Extruder Experts checklists you can find our most common machine and material types.
Material list Machine list